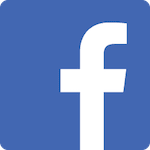 My oldest son has been taking classes here for almost 2 years and he loves it. This studio is more than just a place to learn martial arts, it is a community and my son has made friends here that he looks forward to seeing, not just in class, but at the picnics, movie nights and holiday parties. Because of Master Jef's commitment to community building, my son knows all of the kids in the studio and you can see the relationships that have been built in this amazing school.
But more than that, Sparks is a high quality training facility, with students competing in both national and international tournaments. This small studio even boasts a member of the US national team and others who are ranked at the top of their age/weight groups for the nation. To have so much success in a studio like this, speaks volumes to the level of training Sparks Taekwondo offers to their students.
Both my children now attend Sparks Taekwondo and it is their favorite activity of the week.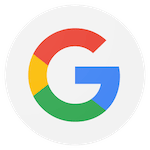 This is not your average Taekwondo school. It is a fun and structured environment for kids and adults! Your child will not only learn self-defense but also respect, discipline, and gain confidence! Sparks is a family oriented school. My son has been taking classes for the past 3 years and enjoys each and every class still! Master Jef and Miss Amy are amazing and ensure everyone is welcome, safe, and comfortable! If you are looking for an activity for your child or yourself, definitely visit Sparks!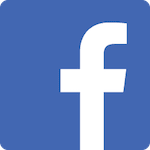 We've tried many sports and activities with our son and none of them clicked. After his first taekwondo lesson with Master Jef, he thanked me for taking him and asked to call my parents to tell them all about it. He's now been going to Sparks for a little over a year and still loves it! He has tons of fun and truly respects Master Jef. We drive from South Temecula during rush hour traffic and pass several other tkd studios on our way but we gladly do it because there's no way that they can compete with Master Jef and the rest of the Sparks family!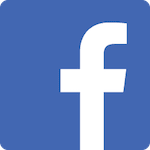 Master Jeff is amazing. Tough yet gentle. Disciplined yet fun. Tough yet sweet. Our daughter adores him. There are many TAEKWONDO classes in Murrietta and Temecula.... this one is the BEST. We looked at many schools before choosing Master Jeff, I suggest you do the same. The extra bonus? You become part of a loving, close knit family. TEN STARS.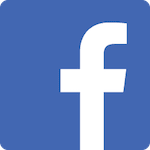 Master Jef is really kind and patient with my boys who often time have trouble listening and following directions. He is able to correct them, bring them back on track and still build a relationship with them. This is a great experience for them and I have already seen them grow in their confidence.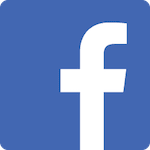 We joined Sparks a few months ago and I'm so glad that we did! Master Jef has a gift with children and all his students. He is an excellent teacher— he is firm but fun. He pushes each child just as much as they need and supports them every step of the way. My 6-year-old son is doing very well in the class and I plan on signing up my 4-year-old daughter next. The classes help teach discipline, respect and how to defend one's self. All valuable lessons. Ms. Amy also does a wonderful job managing the business including dealing with enrollment, billing, questions, etc. She is very friendly and caring. We love Sparks TaeKwonDo and are so happy we joined!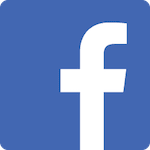 Danielle Marie Conte-Gonzales
I highly recommend Sparks Taekwondo. Master Jef's instruction is top notch-he instills respect and discipline all while making the class fun for the kids. My son has never done martial arts before and has learned so much in such a short amount of time and really loves it.
Master Jef and Ms Amy are amazing! I highly recommend Sparks Taekwondo!!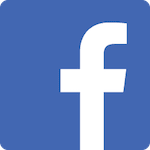 Master Jef and Ms. Amy are an amazing team! So kind and take care of their people. Sparks Taekwondo is a GREAT studio! My boys have been training with Master Jef for about a year now and we've had the best experience. We can't thank them enough! If you want to be the best, train with the best! #GoSparksGo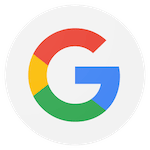 Our son has been with sparks taekwondo for more than 3 years now and I've seen his growth far more than I imagined. He has not only learned taekwondo, he also learned self discpline, respect, and determination.
It's amazing how Master Jef is able to instill values on the kids while making it fun. the kids enjoy each other as they are molded to be better individuals. go sparks go!!!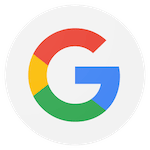 We've found this place on Google based on reviews, and have been going for a few months already. Our son started in the little ninjas class as he was almost turning 6, and now already going to the next tier. Master Jeff is an amazing teacher, he makes the classes fun, which is age appropriate, and informative with proper instruction. The way he teaches is interactive and strict enough for those searching discipline. Master Jeff teaches respect above all. Ms. Amy is very polite and helpful as administrator. The training room is well equipped and well maintained. The individual features and skills of students are always taken into account while being recommended for certain classes or belt changing. Our child is happy to attend the classes. Highly recommend!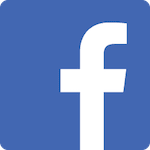 We would love to hear your feedback!